Our state-of-the-art facility is conveniently located off Johnson Ferry Road in East Cobb County within the Paper Mill Village business and retail development in Marietta.
Our classrooms are cheerful, clean and engaging with age-appropriate décor and activities that recognize each age group's abilities and encourages discovery and exploration. Our rooms are situated with your child's comfort in mind no matter which stage of development he or she is in. When your child is ready for the next step, the next room will be equipped to provide support for it.
Upon entering the secured building in the morning, you and your child will be greeted by our friendly staff. We take your satisfaction personally. You can take comfort in the fact that our classrooms are not only monitored by our owners who are on site daily with their own children attending the program, but also by cameras that allow us access to check on your child's well-being and activities throughout the day.
Co-Owner & Business Manager
Graduating with a Bachelor of Pharmacy degree from the University of Witwatersrand, South Africa, Vic owned and operated his own compounding pharmacy in Johns Creek, Georgia from 2010 to 2016. Prior to that, he worked for CVS Pharmacy holding various positions including being Pharmacy Supervisor for 21 stores across Georgia and South Carolina. As his own family began to grow, Vic decided to return to his roots doing something that he truly finds great fulfillment in every day…supporting the educational and emotional needs of growing children and their families. In addition to his work at Kids' Zone, Vic is an avid cricket fan following his native South African team, enjoys cooking vegan meals and spending time with his family. Having a bit of his own playful nature, Vic's favorite children's book is Curious George.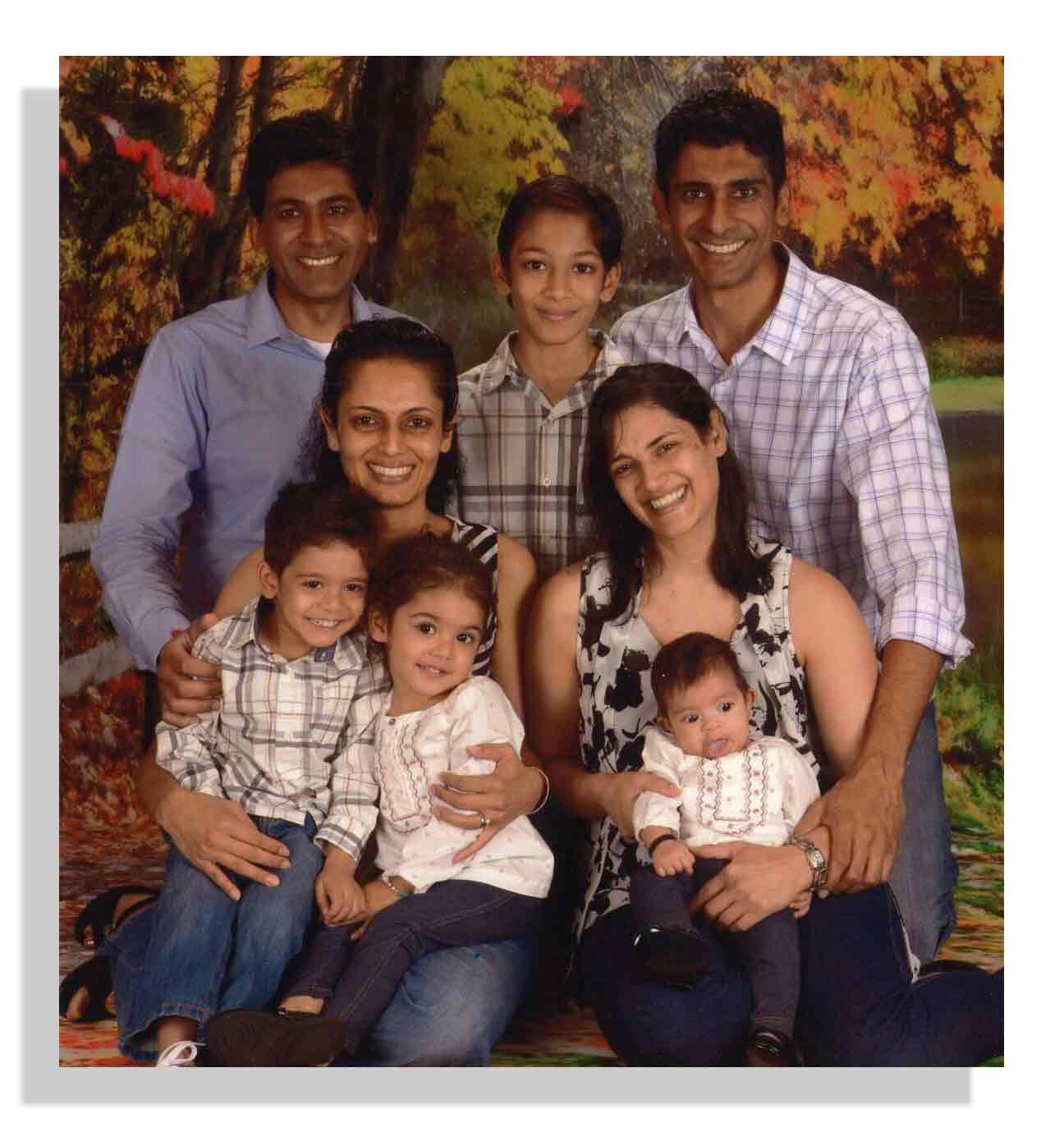 Co-Owner & Educational Program Lead
Kamal and his family began their journey in child care in May 2016. After practicing as a CPA for over 20 years and being a partner in one of Georgia's largest CPA firms, he decided to pursue his interest and passion in children's educational enrichment which would also allow him to spend quality time working with his family. Kamal believes in strong family values and solid family bonds and he brings that culture to Kids' Zone. When Kamal is not at the center, he enjoys spending time with his extended family, reading non-fiction books and enjoys listening to music in a broad variety of genres.
Co-Owner & Educational Program Lead
Manisha is an avid yoga practitioner and therapist. She specializes in children's yoga among other practices so she's a perfect fit at the Kids' Zone. Prior to her role here at Kids' Zone, she had a thriving yoga practice and spent years working in the quality assurance lab at one of the leading international beverage manufacturers. Her passion is health and nutrition and she ensures that we prepare and serve quality, nutritious foods to nurture young minds and bodies.

137 Johnson Ferry Rd, Suite 1100
Marietta, GA 30068
STEM education may sound like a trendy buzzword in the parenting community recently, but it has been around for several years and is here to stay. STEM stands for science, technology, engineering and math. Sometimes you may hear it as STEAM - it means the same thing....
read more