Infants
6 Weeks to 6 Months & 7 Months (crawling) to 12 Months
We believe that learning begins at birth. Our infants are greeted each day with a warm, loving environment which fosters a positive self-image and emotional security that will last a lifetime. Our bright and spacious infant rooms include age appropriate activities and toys that will stimulate your child's senses and curiosity. The activities performed each day help develop cognitive, language, sensory, social, emotional, and physical skills needed for healthy learning. Preparing your child for success is the inspiration for everything we do at Kids' Zone. To meet the needs of our infants, we have created two rooms. This allows the crawlers to explore their world in a greater capacity.
Young, Middle, & Older Toddlers
12 Months (walking) through Two Years
Toddlers are special in their own way! As their independence grows, so does their curiosity about the world. Our low ratio along with our unique blend of care and education fosters exploration, self-control, and social skills, with continued support for the emotional needs of your young child. Our program gives them the chance to build their fine and gross motor skills with developmentally appropriate toys, equipment, and daily indoor and outdoor activities. Our program is designed to create a strong foundation that can be built upon.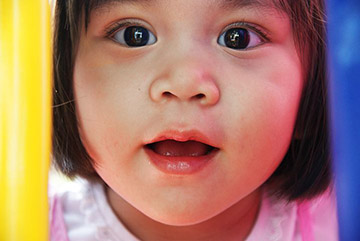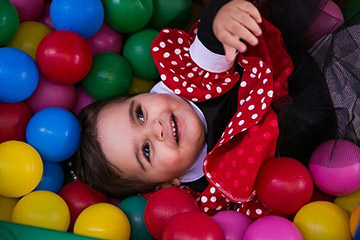 Twos are insatiably curious about the world around them. Even though they still need a lot of attention to their personal needs, two-year olds are beginning to grow quite independent. During this phase of their development, their language, mobility, and motor skills are advancing rapidly.
The Kids' Zone program for twos is designed to enhance their development during this stage. Children are encouraged to join in activities such as singing songs, listening to stories and nursery rhymes, doing art work, and building social skills through directed indoor and outdoor play.
Kids' Zone understands that your child's first years are crucial to their future achievements. Your three-year old is growing from a young child into an independent and active learner.
Our curriculum for threes is structured to prepare your child for their upcoming Pre-K year. To provide a solid foundation, each child will have opportunities to enhance social, physical, and emotional skills through dramatic play while learning basic academic skills.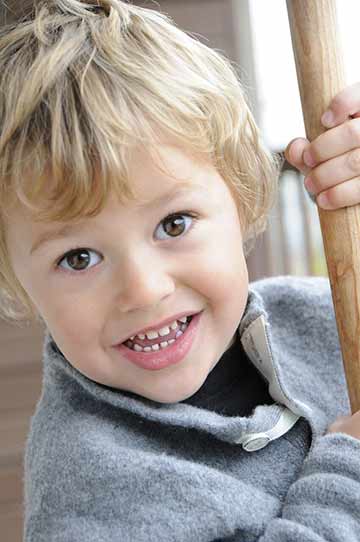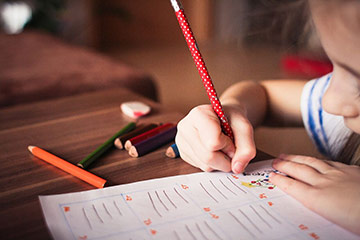 Pre-K
Phonics-based Curriculum with Structured Learning
Kids' Zone utilizes a Pre-K program that develops our student's skills necessary to make the important transition into Kindergarten. Our mission is to prepare your preschooler by using a curriculum with structured learning activities along with interactive play times. The Pre-K program establishes specific achievement goals for the students with assessments of each child throughout the year to ensure that they are progressing appropriately.
Learn what sets us apart: Pre-K vs. Georgia Pre-K


137 Johnson Ferry Rd, Suite 1100
Marietta, GA 30068
STEM education may sound like a trendy buzzword in the parenting community recently, but it has been around for several years and is here to stay. STEM stands for science, technology, engineering and math. Sometimes you may hear it as STEAM - it means the same thing....
read more