Covid-19 Safety Precautions
In order to maintain the safety and health of our children, teachers and staff, in the current environment Kids' Zone has adopted a safety protocol. As part of the Kids' Zone family, we ask that all parents familiarize themselves and instruct their children on our guidelines and precautions
Please pay special attention to the following procedures as they will impact you directly:
1. Restriction of Access to the Center:
If possible, only one parent present on site at any time. We will receive children outside the front door so parents will not have access to the building, unless necessary

Limiting contact with staff and management

Please maintain social distancing at all times

It has been highly recommended that children 3 years and over wear masks. If children are comfortable wearing a mask please provide a mask for them to wear, along with Ziplock bags with their names clearly visible on the bag and mask. We will return washable masks each day.

 
2. Health screenings upon arrival
Please be patient as we will screen every child in the morning at drop-off. We will be using non-touch thermometers for the testing and will go through screening questions with all parents. Similar procedures will be in place for all teachers.

You are welcome to bring your own thermometer if you wish for temperature checks at drop-off
3. Modified sign-in/sign-out procedures
A member of management will complete check-in on your behalf to minimize contact with the keypad and fingerprint scanner

Please call the Center approximately 5 minutes before pick-up time so that we may bring children to the lobby for pickup
Please reach out to us if you have any questions or concerns.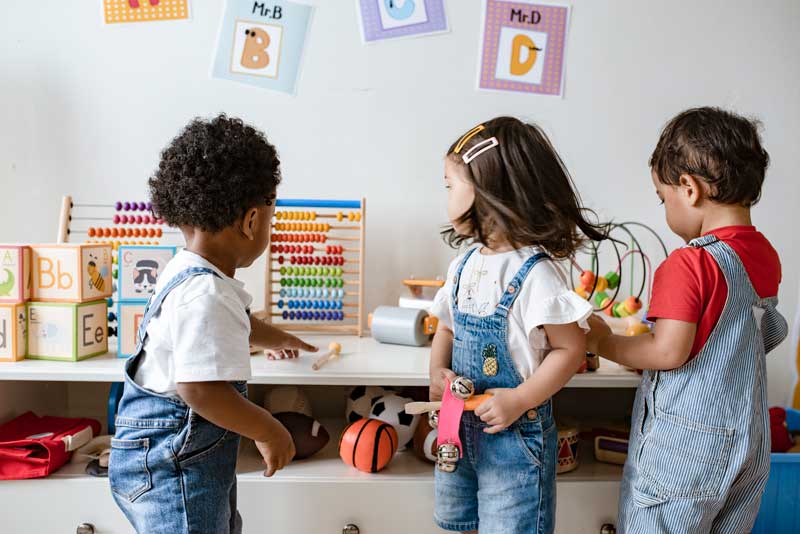 Kids' Zone is in compliance with the Georgia directives for operations during covid-19.
Please stay home if:
You have tested positive for Covid-19
 You have been in contact with anyone who has tested positive for Covid-19
Please stay home and contact a health professional if you or anyone you have been in contact with has had the following symptoms:
Fever
Cough
Shortness of breath
Difficulty breathing
Respiratory symptoms
At least 2 of the following symptoms: chills, repeated shaking with chills, muscle pain, headache, sore throat, or new loss of taste or smell

137 Johnson Ferry Rd, Suite 1100
Marietta, GA 30068
STEM education may sound like a trendy buzzword in the parenting community recently, but it has been around for several years and is here to stay. STEM stands for science, technology, engineering and math. Sometimes you may hear it as STEAM - it means the same thing....
read more